A Leverhulme Sharing...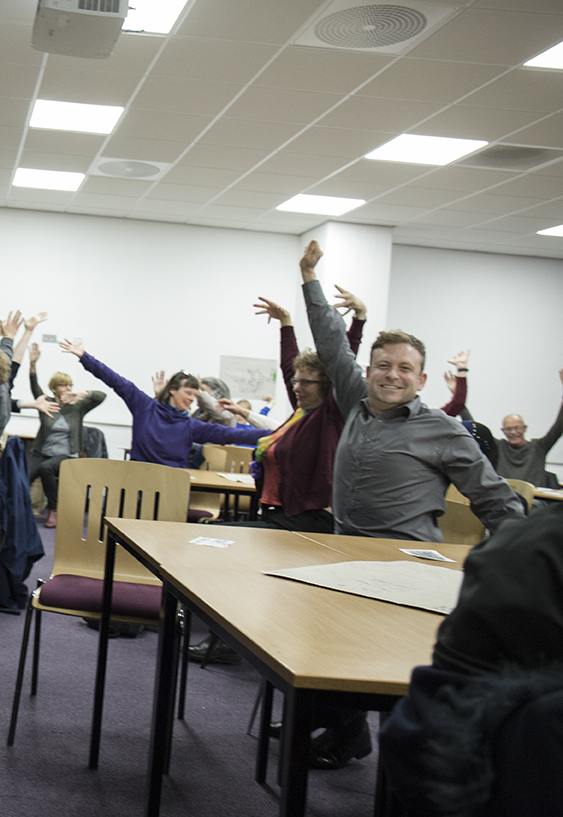 A huge thank you to everyone who came along to the Leverhulme sharing event - it was just as it should be with a mix of ages and researchers from all walks of life!
Please take time to look at the fabulous images captured by Iain Garrett
It has been great to have so many more conversations about what we mean by sharing knowledge and ways in which we ensure that people feel invited and included.
How to suggest and play with research as something that we are all engaged in all the time. There are many, many ways of discovering, sharing and connecting knowledge and experience - it's the sharing that is the important bit and sharing from my perspective is essentially and fundamentally about movement.
Moving on..... moving in..... moving deeper....moving in and out of our comfort zones.
What you want to avoid is academical/metaphorical and indeed actual constipation!
Keep on moving on!!
A special thank you to Mr Dominic Brown who so beautifully articulated the views of some of the young researchers who have been such a vital part of my residency. Dominic impressed everyone with his clarity, calmness and ability to speak from the heart about the issues that are close to him and his peers. Several people commented that he made them feel very hopeful
Heart felt gratitude to Mr Chodhury from Radhuni restaurant in South Shields who provided pakoras .This kind gesture demonstrated the importance of communities connecting via food and I have to say was a much better alternative to the usual conference biscuits!!
I am delighted that I will be able to keep "moving on" at Newcastle University with my Fellow status . I will continue to look to form partnerships within and without the university building networks and potential projects. My hope is that with visiting fellow status I can further cement some of the relationships and enliven and extend ways in which we consider in the broadest terms the positive impact of moving together along the horizontal path toward greater understanding and playfulness aka RESEARCH!!